For his return to  Selecao against Iraq, Kaka was brilliant with a goal and an assist.



Thursday night in Malmö, Sweden, the Brazilians, who will be hosting the 2014 World Cup, this time composed of several stars playing in Europe unlike last Superclasico against Argentina (2-1), has made mincemeat of Iraq (6-0), the 80th selection in the Fifa rankings. There is of course an explanation of the choice of an opposition so weak. Since last year, the team in the Middle East is indeed driven by a Zico, iconic character of Brazilian football and former No. 10 talent in the 1980s.
[caption id="attachment_2632" align="aligncenter" width="640"]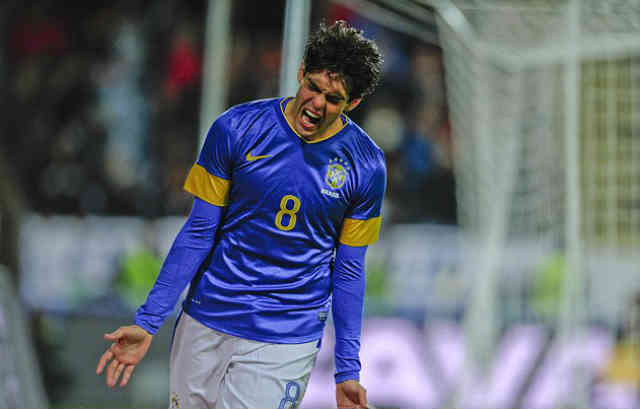 Kaka celebrates his goal against Iraq[/caption]
For this reunion, the Real Madrid Kaka, who made his return to his Selecao after more than two years away. Under the eyes of Zlatan Ibrahimovic, the former AC Milan playmaker was the origin of the action which led to the opening goal of the new Chelsea star, Oscar, before serving on the same Oscar on a  tray a few minutes later for the 2-0 goal. Then, early in the second half, he scored the 3-0 goal for Brazil with a shot at the near post.
Game Played on 11th October, 2012
Kick Off at 18:30 (GMT)
Half Time finished with scoreline 2:0
Game ended after Full Time with scoreline 6:0