Enzo Zidane, son of the famous Zinedine Zidane has a choice to face for the rest of his career. Asked by La Gazzetta dello Sport, Willy Sagnol, international former french international now responsible for national youth selections, speaks about the 16 yrs old midfielder who plays in the youth teams of Real Madrid and is monitored by national coaches in Spain.
"Enzo Zidane? Today, we know neither his qualities nor his skills. At the same time, his father just declared that he would like to coach in France. So I do not think that the little one wants to play for another country, "he said before adding. "The choice is his. But his father is French as his mother. Even though he grew up in Spain, football is beyond schooling and sports.  The argument should not be: is it better to play for France or Spain? This would mean that the player does not like the French jersey, "he said before warning:
"What I know, the French Federation has not yet taken the temperature with Enzo. Let him grow up. When he has the right age, he will makes his decision. But I repeat, I have never seen him play so I do not know if he has the qualities to play in selection. If Enzo feels French and receives a call from the national coach, he could accept it. He could choose differently, but his decision would be fully respected, "he dropped, while being uncompromising on the issue of dual nationality.
[caption id="attachment_2992" align="aligncenter" width="640"]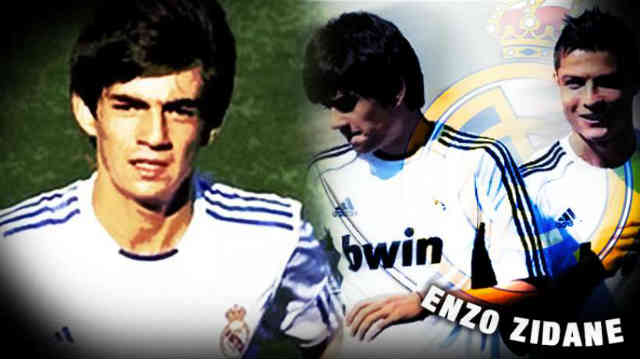 Enzo Zidane son of the famous Zinedine Zidane has a choice to face for the rest of his career to play for France or Spain.[/caption]
"I'd rather have players with less quality, but who identify with the values of the French jersey that players can be technically stronger, but do not attribute a great interest in the France jersey , "he concluded. So, Spain or France? Enzo Zidane knows in any case where to stand …