Threatened early in the game by a strong team of Chile, Argentina has demonstrated effectiveness to win (2-1) in Santiago and take a step closer to the World Cup 2014 in Brazil.
Argentina – Chile 2-1 Goals for Argentina: Messi (28th), Higuaín (31 '). For Chile Gutiérrez (92nd)
Between a team from making a further demonstration of its supremacy in these playoffs and another in distress (twelve points from eight games), there appears to be no comparison possible. Yet Chile began the meeting with a bang, with a willingness to take an early lead. Alexis Sánchez  and co failed to beat the keeper Sergio Romero both alert and lucky. Opportunities multiplied for Chile to scoreand the  Albiceleste were really in danger.
The "Fantastic Four"
Argentina is resilient and retains its leading position in the South American Zone with twenty points from nine games. Whenever Messi, Di Maria, Aguero and Higuain were lined up together, they scored all the goals for Argentine. Yesterday evening, Messi and Higuaín were responsible for confirming the statistics. And the quartet has definitely earned the nickname "The Fantastic Four."


[caption id="attachment_2845" align="aligncenter" width="640"]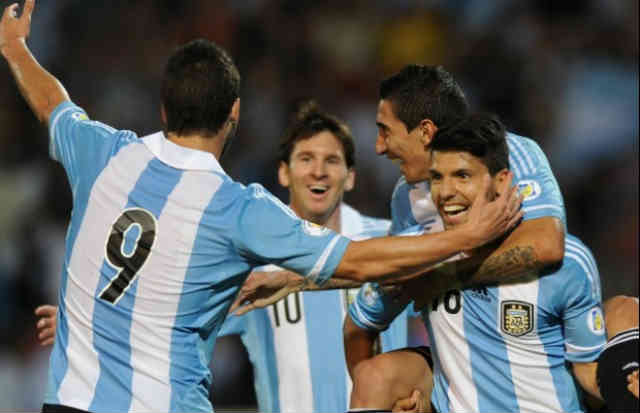 Argentina of Messi and its three other musqueteers is untouchable[/caption]
Game Played on 17th October, 2012
Kick Off at 00:05 (GMT)
Half Time finished with scoreline 0:2
Game ended after Full Time with scoreline 1:2